Coronavirus COVID-19 has hit us and at the moment a lot of the world is shut down. Many healthy people have been told to stay at home for the next couple of weeks, seemingly with nothing to do. This article presents a couple of ideas for what to do in quarantine and make the best of it.
If you are ill, you should stay in bed until you get better or call your doctor if you don't. But for those with milder symptoms and healthy people, who have been quarantined out of precaution, the extra hours you suddenly got may be hard to fill.
Work from home
If the nature of your work allows this (and if your company didn't suffer from lack of clients), you can pretty much go on as usual, but with a lot less stress from traffic and pressure from working in an office.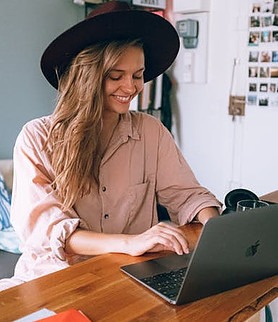 There are some traps to this: you need a high level of self-discipline to put in the same amount of work. Nobody is watching you now, so you only answer to yourself if you slack off. If nothing else, it may be a good test to see if you have what it takes to be your own boss. Who knows, maybe it will encourage you to someday start your own business or at least try to negotiate with your boss to work (partly) from home in the future.
Not all jobs are that way, of course. Construction workers, workers in factories, doctors and medical workers, retailers, drivers, and others don't have that option. If you don't have an option to stay at home, make sure you properly protect yourself from infection. Others are staying at home, keeping medical facilities free for you – so that you can receive treatment immediately, should you need it!
Watch TV
The most popular way of passing time by far and for good reason: it allows effortless entertainment. You don't have to work physically and mentally to enjoy it. And with all the digital channels available these days, you're unlikely to run out of material any time soon.
However, it's not something I'd recommend doing too much. Sure, sometimes nothing feels better than laying on the couch and enjoying your favorite show or a movie, but you can become a so-called couch potato pretty soon, which is harmful to your health, both physical and mental.
Play a video game
While video games are a lot more engaging than watching TV (it depends on the genre a lot), they fall in the same category when considering your health.
Not that I don't play them – nothing beats a good race in your favorite racing sim – but don't overdo it. The real world always beats the virtual world.
Workout
"I can't work out, the gym is closed!" That's not true, of course. There are a lot of ways to workout right in your living room, but with the abundance of gyms everywhere, people have slightly forgotten about that.
I won't go into technical details, since I'm not an expert on the subject (just like you, I don't workout enough), but the internet is full of programs, lessons, examples, and tutorials. Google it. 🙂
Cook
On long workdays, too often you'll be too busy to sit down and enjoy a proper meal, let alone prepare one yourself. Now is your chance.
Again, the internet is a huge recipe database. Prepare ingredients (you don't have to go to the store – use what you have or leave out/substitute an ingredient) and don't be intimidated. Cooking is a lot of fun, especially when you are comfortable with the basics and start experimenting.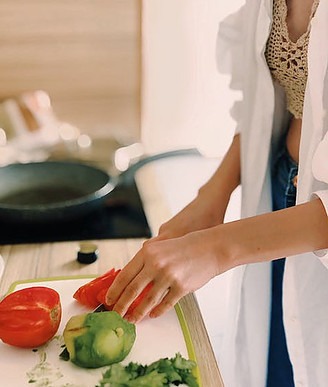 Pro tip: Do your dishes as you go; use the downtime when the food is cooking. You'll be grateful when you don't have a mountain to wash at the end.
Play with your kids
If schools and kindergartens are closed in your area, you'll be spending a lot of time with your children. Let your inner child loose and be silly. Play hide and seek, chase around the house, wrestle, and build a pillow-fort with them. It can be very therapeutic.
Read a book
Reading is an evergreen favorite leisure activity. Visiting the library is not advised, but I'm sure you have plenty of unread material right there in your home. It's now time to explore your library!
Learn something new
Do you remember that guitar you bought ages ago, never really took time to properly learn to play, and is stored away somewhere in the garage? This might be a perfect time to dust it off! Don't worry, you don't need to go to music school – you can learn everything yourself – again, the internet is full of resources. Only the effort you put in is the limit of how much you can achieve!
If music is not for you – how about learning a new language? Or take an online course on the subject you were always interested in? I remember once taking a course in astrophysics online. It was fun and I learned a lot of interesting stuff.
The information has never been so easily available and you only have yourself to blame if you ever stop learning.
Get creative
This category contains something for everyone. We all have our creative sides, but expressing them is not always easy. Why don't you try now?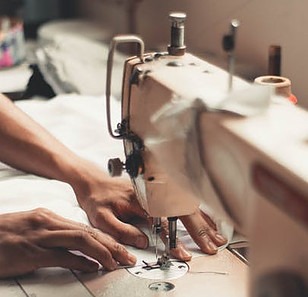 Writing (diary, poems, blog), drawing, painting, sewing, making models, puzzles, crossword, DIY projects around the house. Ideas are endless. Just don't go running around a store if you don't have a paintbrush or you're missing a few screws for your DIY bench. It can wait until the isolation is over.
Play a board game
Last but not least, it's the hobby victoryconditions.com is dedicated to, board gaming. Considering the engagement factor, I rate board games a bit higher than video games. They are mentally more challenging, especially more complex games that make you keep track of a lot of variables. Physically, you're still mostly sitting, so you'll want to combine them with living healthy.
Board games have come a long way since Monopoly and Risk. Nowadays, there is something for everyone: simple games, heavy games, games for parties, cooperative games, single-player games, etc., all with various themes, covering history and fantasy.
Here are some suggestions:
If you are alone, don't despair. Check out thematic solo board games and strategy solo board games. The first list focuses more on the adventure side, while the latter emphasizes sound game mechanisms and planning. Different genres, but both worth checking out.
For games that play well for two players, see the article on best board games for couples. In the article, you'll also find Pandemic: Legacy, a story-driven cooperative game, where you play as a group of scientists, doctors, and explorers, trying to stop infectious diseases from spreading. How very appropriate!
For more games, I encourage you to look around on this site. I'm sure you'll find plenty of ideas for board games in the roll-down menu above. Or check out boardgamegeek, the largest board game database on the planet.
If you have a really large amount of time available, perhaps a legacy board game is something to consider?
Conclusion
The worse thing you can do with your time is to waste it. Hopefully, you now have plenty of ideas to stay productive and keep improving as a person, even when isolated from the outside world. If we are all at our best, there is nothing we as humans cannot overcome.
Stay positive and wash your hands!
As always, comments and questions are appreciated. Leave them below.
Vasilij